BAHRAIN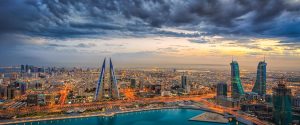 The Sheik and The Triple Crown
No it is not a ferry tale. Bahrain has put its weight behind Triathlon in recent years with the Sheik an active participant. They started the Bahrain Endurance 13 triathlon team in 2015 with lots of the current greats in the sport; Jan Frodeno, Alistair Brownlee, Javier Gomez, Vincent Luis, Daniela Ryf, Holly Lawrence, Vicky Holland and Ashley Gentle to just name a few.
…and The Triple Crown of Triathlon. The term was coined first in the US in the early 2000s. Nowadays the Triple Crown of triathlon is won in the Middle East. It was the Challenge Family who initiated the $1 million 'Triple Crown' with Dubai, Oman and Bahrain in 2015. Terrenzo Bozzone (NZL) and Daniela Ryf (SWI) won Challenge Dubai, but then the wheels came off the Challenge Family project. After issues with the men's race in Dubai (see the Dubai section), Oman got cancelled and issues ensued with the Bahrain event.

Ironman was all too ready to take over from their industry rival, and replaced the Oman event with the Ironman 70.3 World Championships and Bahrain turned into an Ironman 70.3 as well. The Triple Crown still continues in this format with the winners of all three events – Dubai, the World Champs and Bahrain – receiving a $1,000,000 cheque.
Daniela Ryf is the only athlete so far to win the Triple Crown in 2015. In 2017, both Javier Gomez and Daniela Ryf arrived in Bahrain with two wins as well, but fell short of a third win.
---
Find out more about MetaSport Live and the Triathlon World Tour, 6 May – 1 June 2020, here. If you wish, join us, it's free!
Check here the other Triathlon Destinations reached by the MetaSport Live Triathlon World Tour participants and learn interesting triathlons facts.