COZUMEL, MEXICO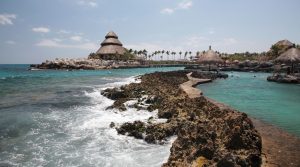 Brownlee Brotherly Love
Brownlee Brotherly Love
The Grand Final of the ITU World Series in 2016 saw one of the most dramatic finishes in triathlon history. Describing it would not do it any justice. You must watch the videos below!
Here's a prelude of what's at stake. Jonathan Brownlee (GBR) can still win the World Championships if he wins the Grand Final and if the current leader of the Series ranking, Mario Mola (SPA), finishes not higher than fourth. The clip below starts with Jonathan Brownlee leading the race into the final kilometer with Mola in 6th and then the wheels start to fall off.
Must watch!
And while you are at it, watch this insightful interview with the Brownlee brothers as well.
---
Find out more about MetaSport Live and the Triathlon World Tour, 6 May – 1 June 2020, here. If you wish, join us, it's free!
Check here the other Triathlon Destinations reached by the MetaSport Live Triathlon World Tour participants and learn interesting triathlons facts.