DES MOINES, IOWA, USA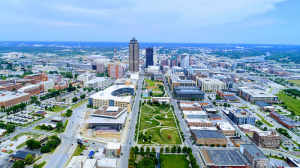 A decade of decadence
A decade of decadence
Following Minneapolis' example (see next destination), Des Moines entered the triathlon scene in 2007 with great fanfare by splurging on a $200,000 cheque for both the male and female champion. Unsurprisingly the creme de la creme of the triathletes toed the start line, which showcased some of the most exciting finishes in triathlon history. Well, you will want to leave it all down the line knowing that the difference between 1st and 2nd place is $150,000!
The 2009 edition has received a lot of attention because of the close sprint with triathlon's biggest names diving for the finish line. For Frodeno and Whitfield it was deja-vu after their close sprint at the Beijing Olympics in 2008.
Here's a decade of decadence in summary: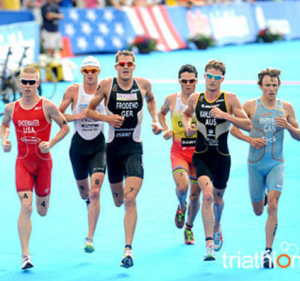 2007: first Hy-vee Triathlon
2008-2010: Hy-vee Triathlon is part of the ITU circuit (but not the World Triathlon Series)
2011-2015: Hy-vee switches to the WTC's 5150 Series.
2013: Hy-vee halves its prize purse – to a meagre $100,000 for the winner 😉
2015: Hy-vee discontinues its sponsorship. The event continues as an independent event
2017: The Des Moines Triathlon joines the Escape Triathlon Series
2018: the event is discontinued
Des Moines reappeared on the triathlon map with the announcement of Ironman that the Ironman 70.3 North America Championships would be held in Des Moines.
There are five athletes that managed to collect the big cheque twice:
Rasmus Henning (DEN), Emma Snowsill (AUS), Lisa Norden (SWE), Javier Gomez (ESP) and Emma Moffatt (AUS)
---
Find out more about MetaSport Live and the Triathlon World Tour, 6 May – 1 June 2020, here. If you wish, join us, it's free!
Check here the other Triathlon Destinations reached by the MetaSport Live Triathlon World Tour participants and learn interesting triathlons facts.