PENTICTON, CANADA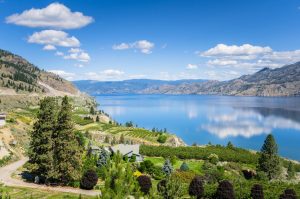 Ironman Canada
Ironman Canada
Ironman Penticton is Canada's (and one of the world's) most renowned long distance triathlons, and was scheduled to return to Penticton in 2020 after a hiatus of seven years (when it was held in Whistler).
Ironman Penticton ran the race continuously for 30 years from 1983 to 2012. After the city and Ironman could not agree about the event's economics, Challenge took over from 2014 to 2017. However, the Challenge event never managed to live up to expectations and now Ironman Canada is back!
Trevor Wurtele (CAN) and Uli Bromme (USA) remain the reigning champions (from the 2013 event), with the 2020 edition having been cancelled.
Canada has a number of Ironman World Champions in its books. The sisters Sylviane (2) and Patricia Puntous claimed gold and silver in 1983 and 1984. Lori Bowden (2) and Heather Fuhr (1) would have claimed many more titles if not for the domination of Natasha Badman in the early noughties. Peter Reid is the only Canadian man to have won (3) Ironman World titles, although Lionel Sanders came close in 2017.
---
Find out more about MetaSport Live and the Triathlon World Tour, 6 May – 1 June 2020, here. If you wish, join us, it's free!
Check here the other Triathlon Destinations reached by the MetaSport Live Triathlon World Tour participants and learn interesting triathlons facts.